How Does Journeyfront Help Reduce Turnover?
Journeyfront's data driven hiring tools pinpoint the key differences between employees that stay and those that don't. With this data at your fingertips, you can build a hiring process that instantly identifies which candidates are more likely to stay with your company long-term.
Identify the Traits of Those Who Stay
Our system tracks and analyzes the abilities, skills, knowledge, and other attributes that distinguish those who stay in the company from those who leave. This information can be leveraged to select employees who are more likely to stay.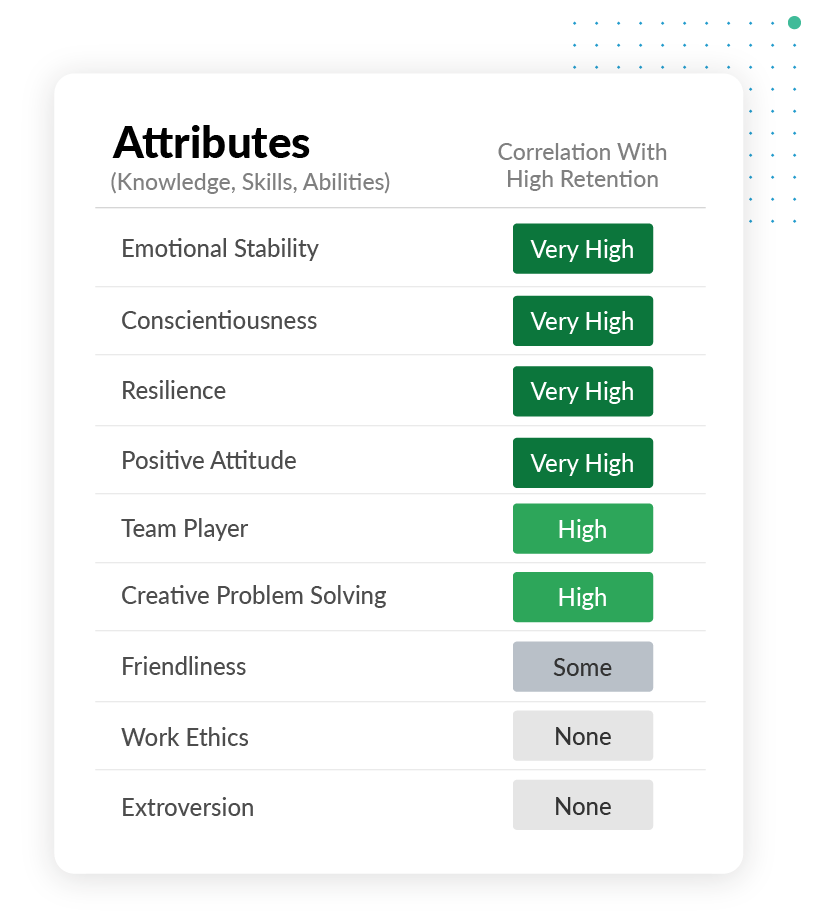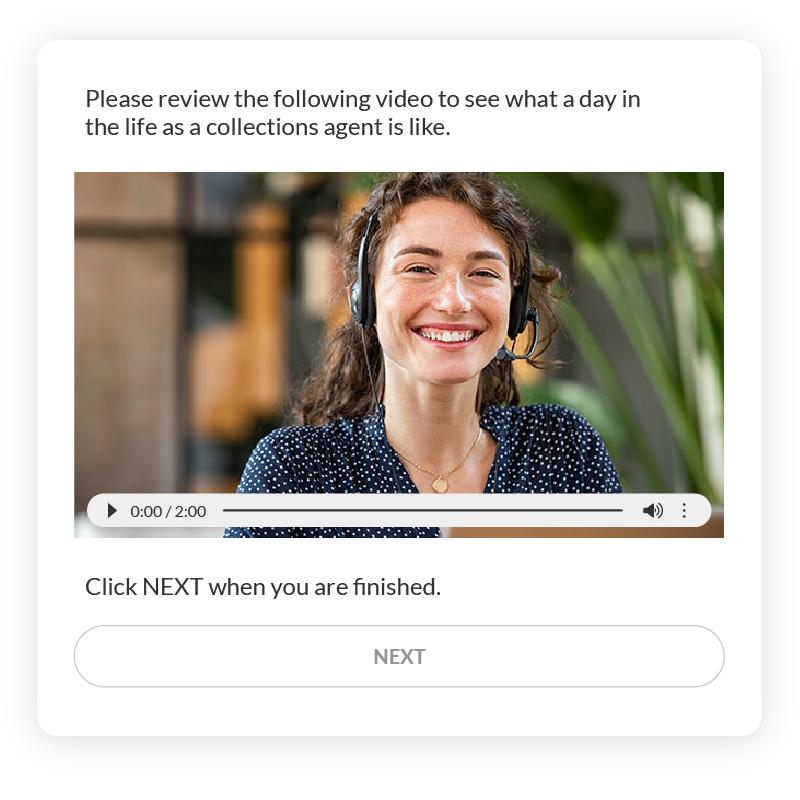 Show Candidates a Realistic Job Preview
A common cause of high turnover is a mismatch between the job and the new hire's expectations. This happens when an individual is excited about a job opportunity, but once they start, they realize the position is not suitable for them and they leave. Using Journeyfront's Realistic Job Preview tool, you can show candidates what it's like to work in a position so they have a clearer picture of the role and self-select in or out. Showing a realistic job preview to a candidate before they accept an offer has been proven to reduce short term turnover in many positions.
Interview for Retention
By identifying the characteristics that distinguish employees who remain with the company from those who leave, you can design interview questions and guides that specifically address the risk of turnover. Journeyfront's analytics engine will pinpoint common ways to identify turnover in your interview process and help you track the effectiveness of your interviewing to identify likelihood of attrition down the road.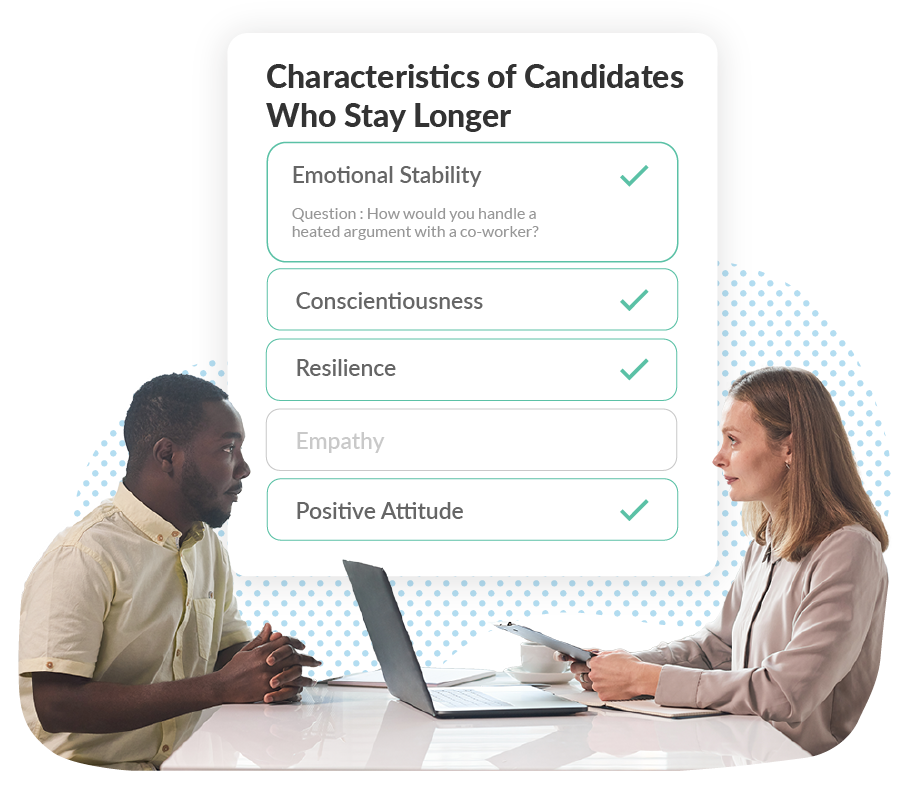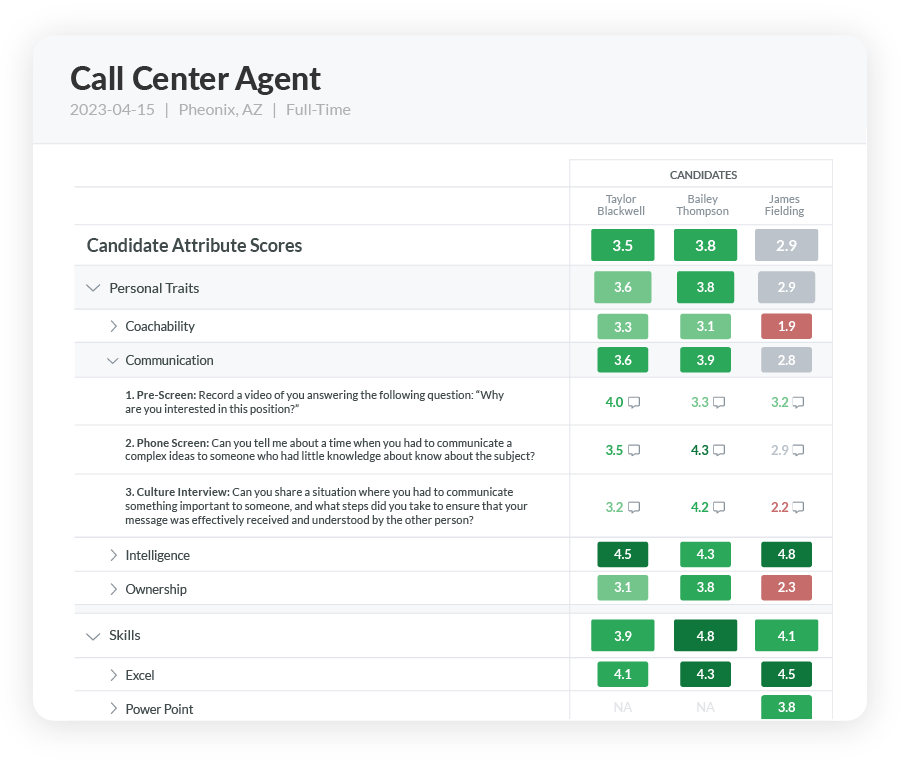 See all the scores that matter when it comes to turnover
Our hiring scorecards help you make faster and more accurate hiring decisions by having all candidate data gathered and compiled into one organized scorecard.

Having all of the candidate's information, screening data, and interview data in one place speeds up the process of making a hiring decision. With multiple views, sorting capabilities, and intuitive drill downs, you'll have everything you need to make the right decision fast.
Journeyfront Delivers Results, Not Just Reports.
Results matter most, and we track them with every client. Here's a summary of what we've accomplished so far.
95%
Customers who saw reduction in turnover in the first year
29%
Average turnover reduction in the first year
50%
Average turnover reduction all time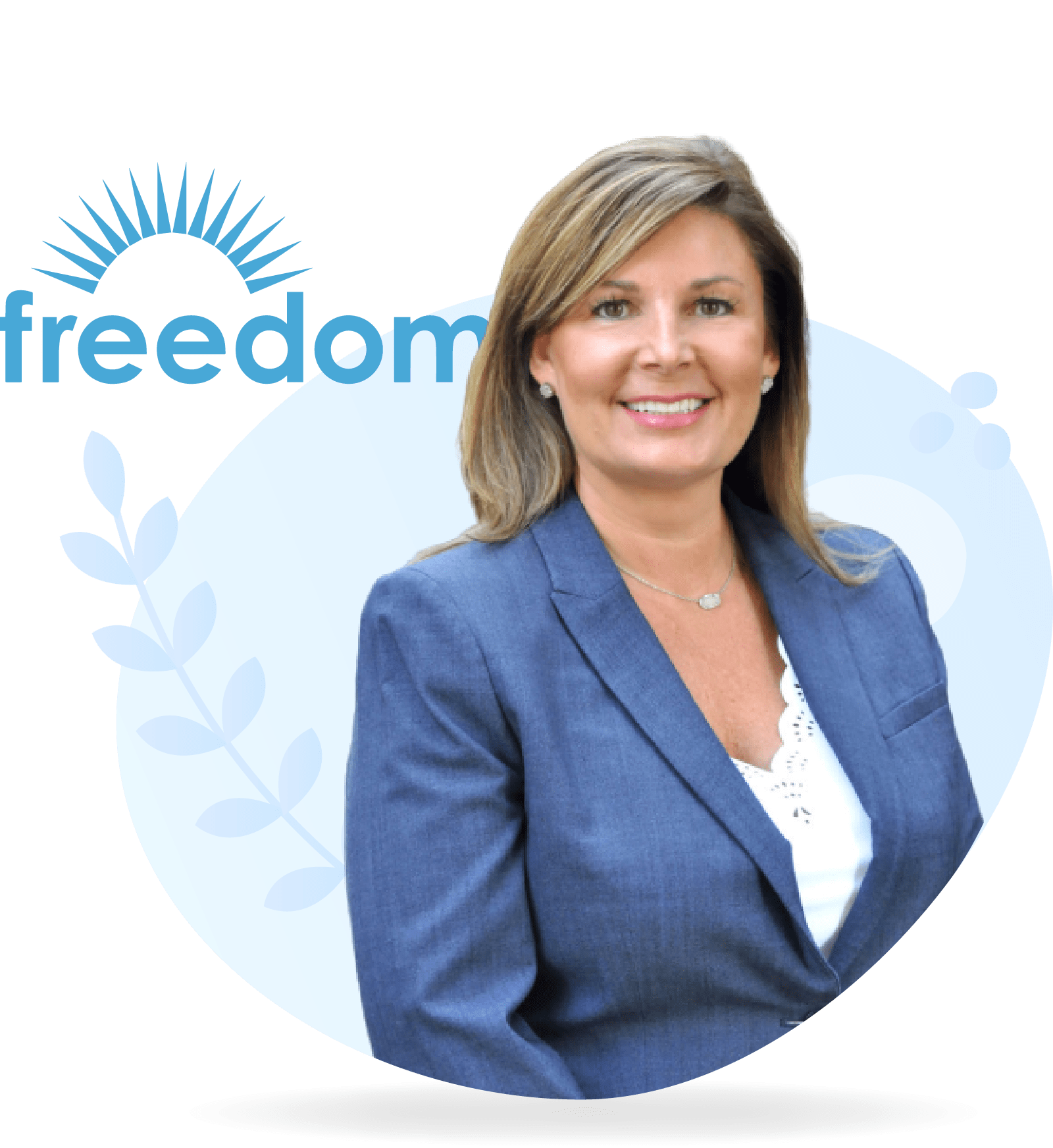 Once we saw the data on what specific traits were impacting retention in each role, it destroyed the myths around what we thought we needed.
Heather Marcom
Head of Talent Acquisition at Freedom Financial
How Much is Employee Turnover Costing You?