Company Background
IntelyCare is the leading tech-enabled nurse staffing platform for healthcare organizations in the United States. We schedule and match nursing professionals with open assignments at 1,600+ organizations across the country.


The Problem
IntelyCare offers an on-demand healthcare staffing solution for nursing and assisted living centers but found that CNA's were only fulfilling 70% of the shifts they had accepted. This resulted in costly additional pay incentives to get the shifts filled until Journeyfront identified the traits that predicted CNA's absenteeism.


The Solution
Journeyfront was able to measure the right attributes in the hiring process that predicted CNA's who were more reliable and likely to fulfill shifts.

Measurement criteria: Total completed shifts out of number of shifts accepted.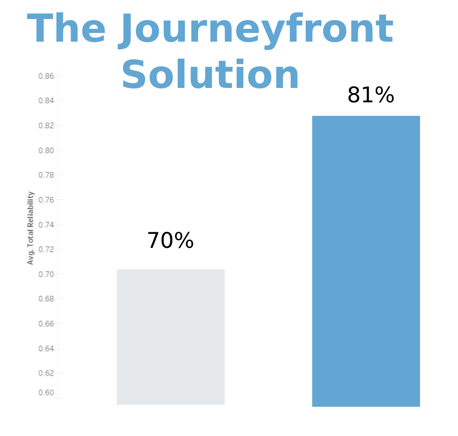 The Results
IntelyCare enjoyed a 16% increase in shift reliability and made substantial daily savings stemming from pay incentives and charges from missed shifts.