Everything in One Easy-to-Read Scorecard
Having all of the candidate's information, screening data, and interview data in one place speeds up the process of making a hiring decision. Journeyfront's scorecards bring this information together like never before. With multiple views, sorting capabilities, and intuitive drill downs, you'll have everything you need to make the right decision fast.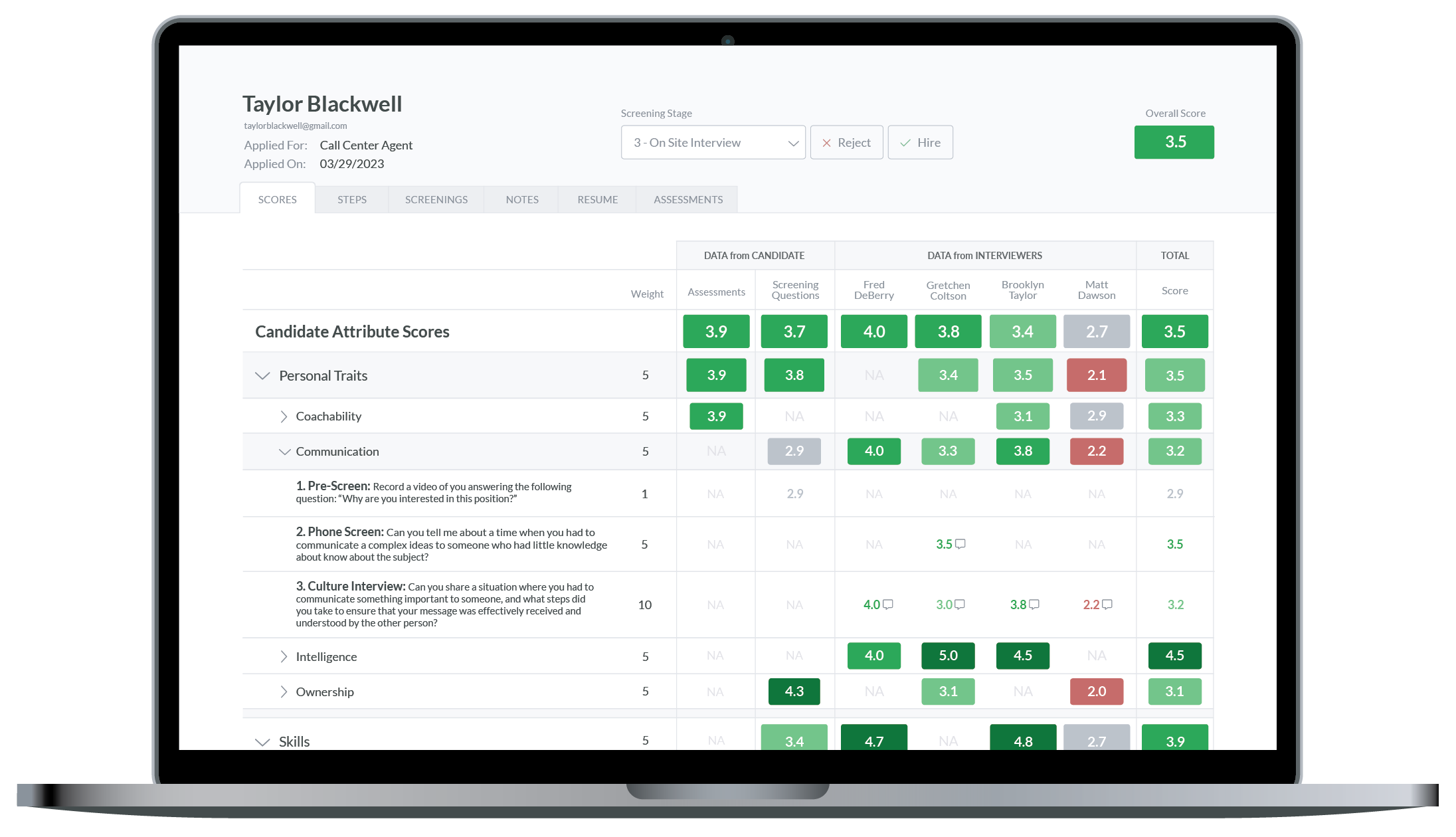 Everyone's Notes in One Place to Guide Decisions
Interviewers take notes on what they like about a candidate and any concerns they might have. All of these notes are organized in an intuitive way so you can find what you need to make a hiring decision. Notes are associated with each question and question score, so you can dig into an interviewer's feedback and make better informed decisions faster.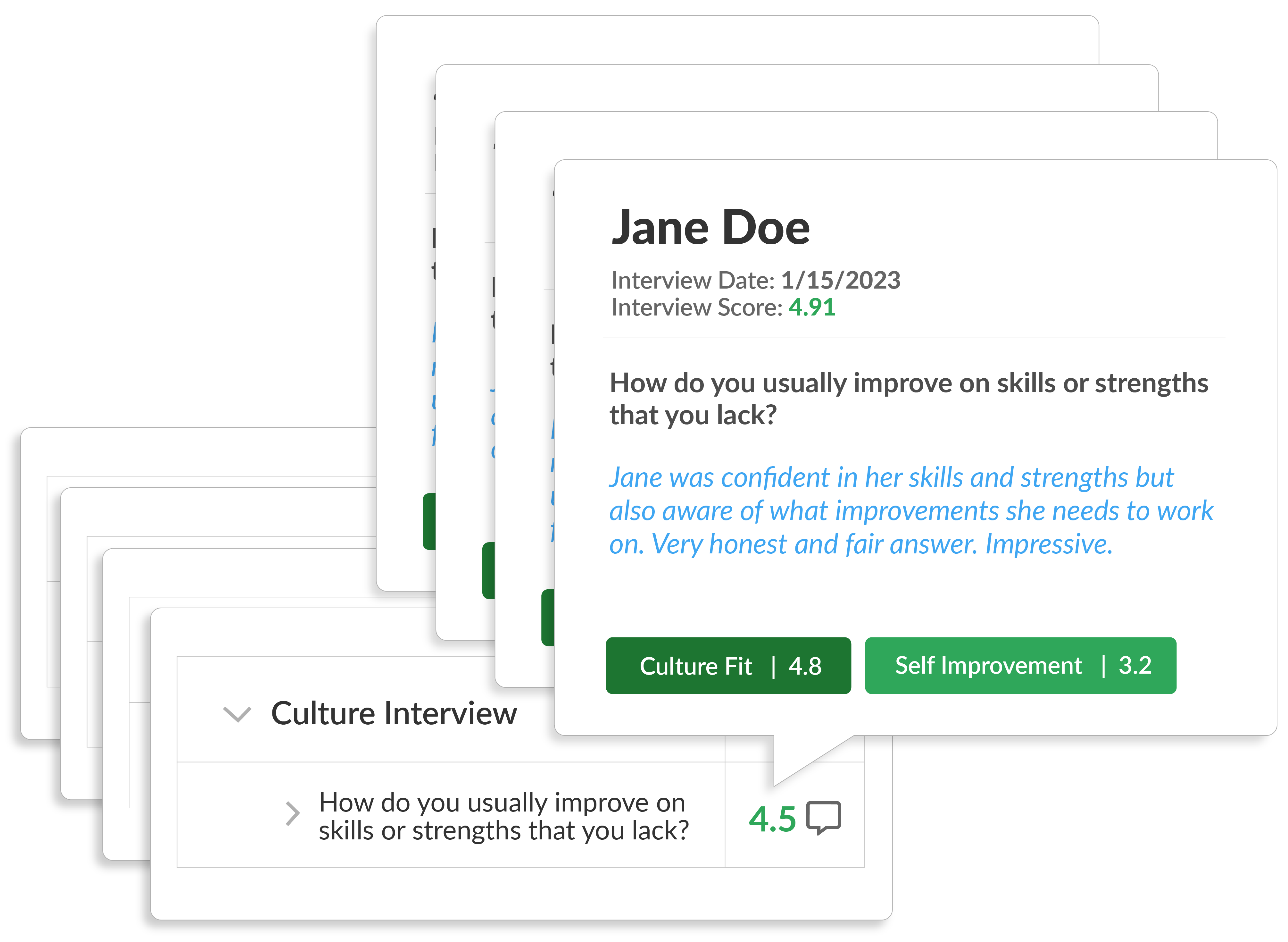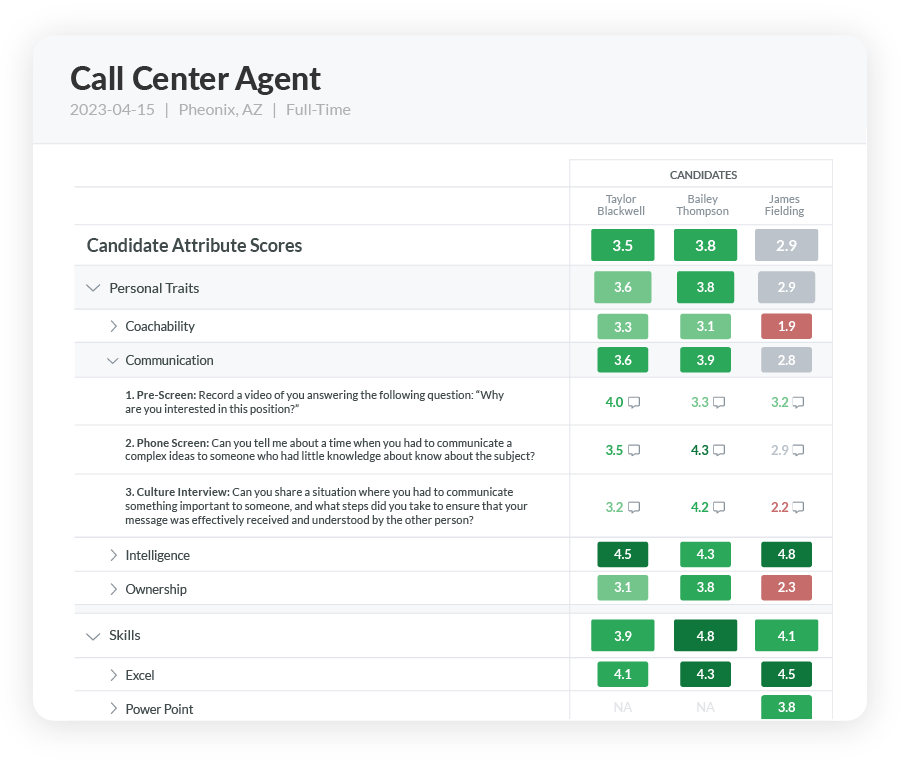 Compare Candidates Side by Side
When making a hiring decision, you often want to see your final candidates next to each other. Our comparison view gives you all the data in one place to make great decisions. Quickly see the summary information and then drill down into as much detail as you want to make the right decision fast.
Advanced Scoring Removes the Guesswork
With the ability to fine tune how every question and attribute is scored, you will be able to objectively see how everyone stacks up with no bias.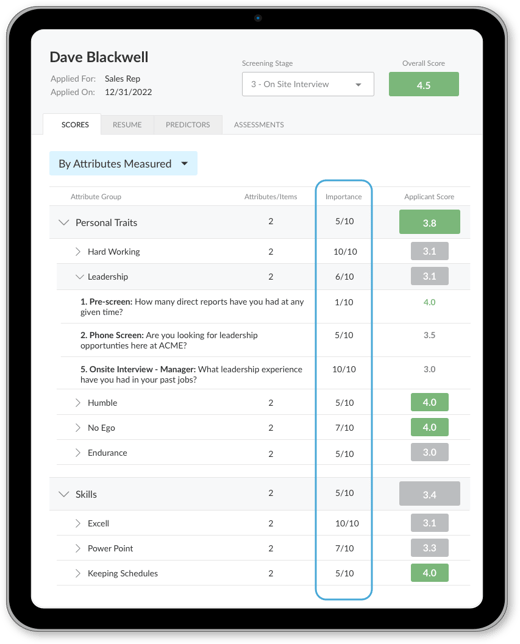 Want to Learn More About Scorecards?
So much to score, and so much to love. Go ahead, jump right in.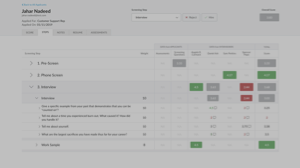 Interviewers Side by Side
Easily compare side-by-side across interviewers to see what everyone thought.