Identify Your Top Candidates Fast
Send automated surveys to your candidates to measure the skills, experience, and other important qualifications needed to move someone onto the interview process. Start with our prebuilt library of questions or build your own for greater accuracy.
Auto Score Questions to Save Time
By assigning a score to each question response and automatically compiling them into a single score, you can save valuable time by eliminating the need for manual review.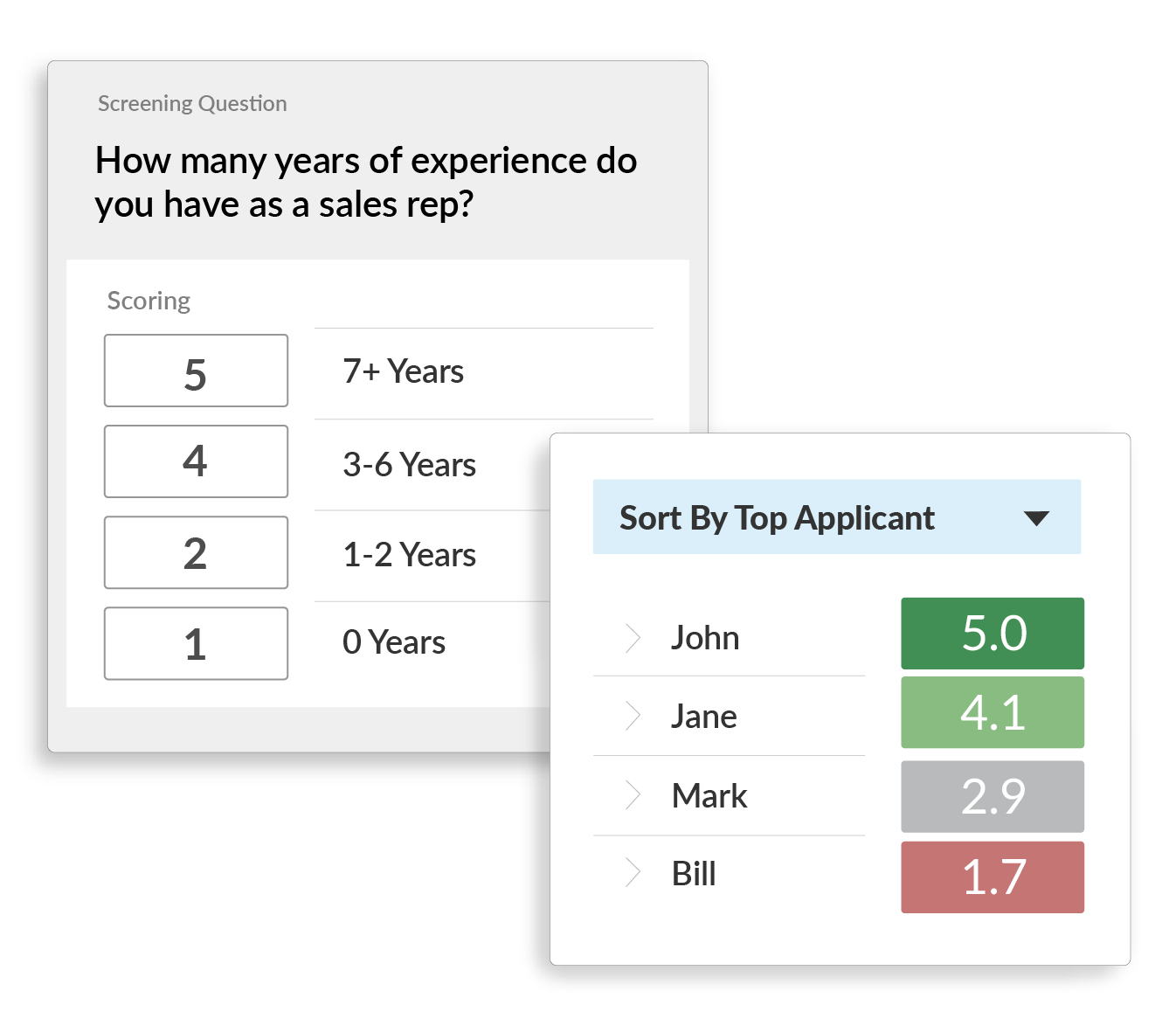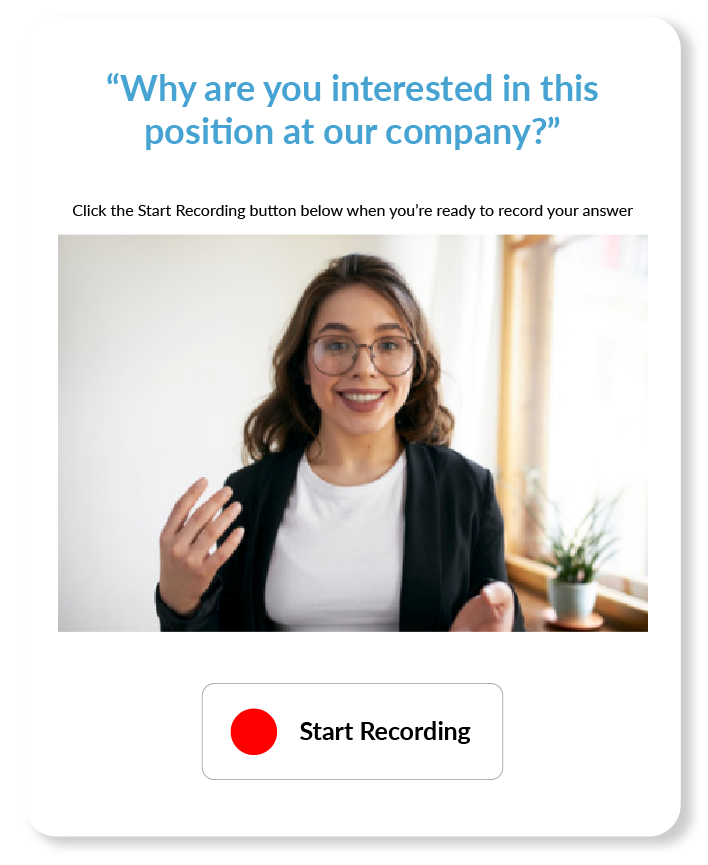 Get to Know Candidates With Video Responses
Understand the applicant's presence, personality and other hard to measure factors to make more informed decisions on which applicants to move forward with our one-way video response tool.
Knock Out Answers Save Time
Utilize our knock out option to automatically disqualify candidates that don't meet the necessary requirements for the job. And don't worry, you can always adjust the options to bring them back into consideration.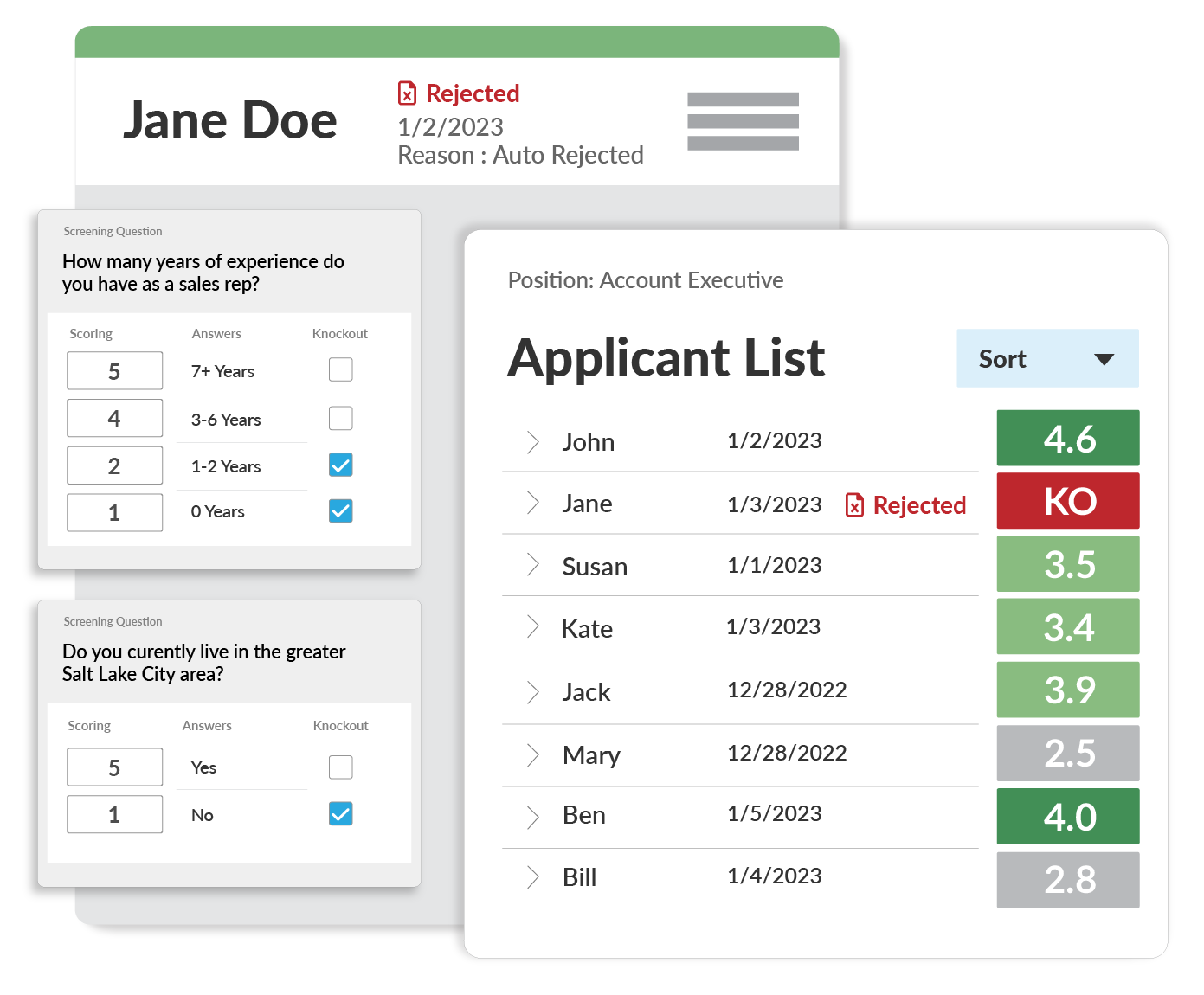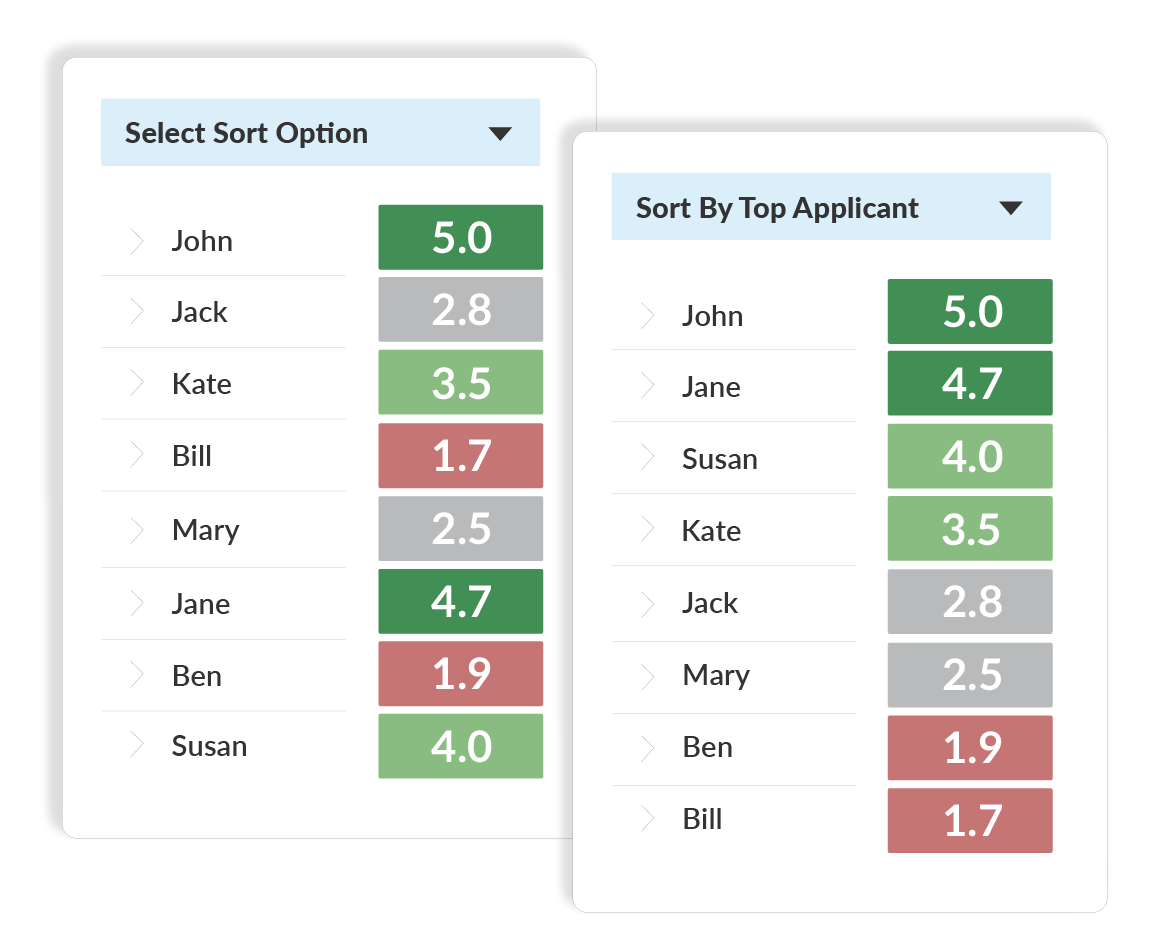 Instantly Sort Your Best Candidates to the Top
With one click you can sort the top scoring candidates to the top of your list to know who is most qualified to move forward in the process.
Start With Our Screening Questions Guide
No need to start from scratch. Our Complete Guide to Applicant Screening Questions will help you get started quickly and offers a wide range of attributes to measure.

Get the Applicant Screenings Questions Guide ->