The fact that you have an interview process is proof that you want to hire the right person for the job. The more information you have about an applicant, the more accurate your hiring decisions can be. Our interview solution takes this concept to the next level. Your custom interview solution will identify what drives success in each job at your company and use all your hiring data so you can make the most accurate hiring decisions possible. Hiring accuracy delivers a great job fit, every time you hire.
Why Interview+ is the Most Accurate.
Custom always fits better. Every company and job is different, so we use your data to define what success looks like in each role and create a process to identify and measure those attributes in the interview process. Hiring accuracy creates the perfect job fit.
More data means more accuracy. We help you collect and optimize all your interview questions from all your interviewers to help you create the most accurate hiring process possible.
If you can't measure it, you can't improve it. Our closed-loop feedback process connects your interview questions with the post-hire outcomes so you know exactly what's working in your interview process and continuously improve.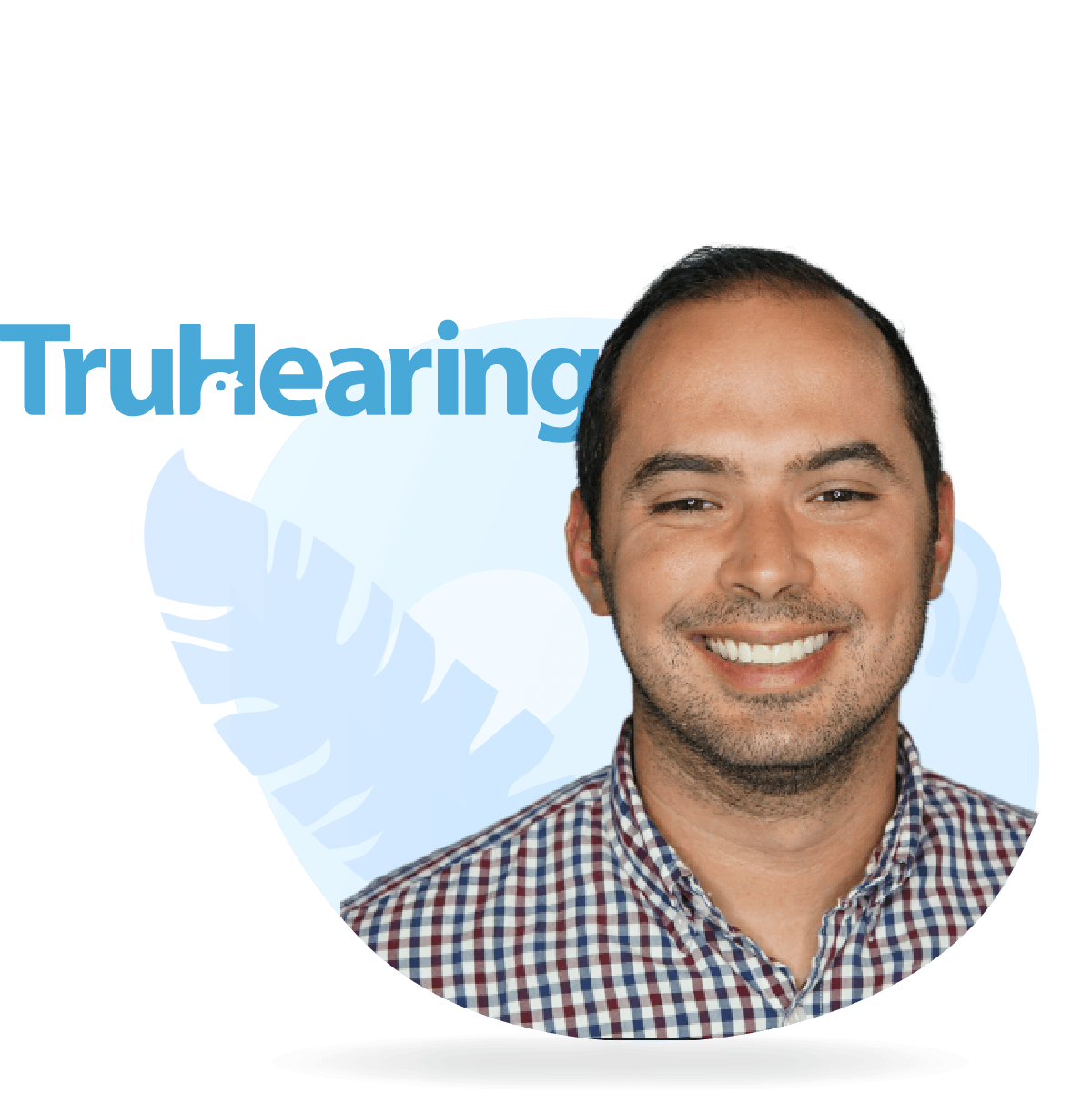 Journeyfront has made our hiring process more objective and constantly scrutinizes for ways we can improve.
Gabe Ferreira
HR Manager at TruHearing
Start with our Catalog of Interview Questions
Get started fast with our robust catalog of validated questions. We use proven data to identify the traits and attributes that will succeed at your company. Our 100 Modern Interview Questions is organized by 38 attributes to identify the most sought-after traits in today's workforce.
Custom Means More Accurate
We know that every company and job is different, and that's why we customize to your needs. Whether you know exactly what you're looking for in your applicants or need help identifying what works, we're here for you. We use your employee data to identify what success looks like in each one of your job roles and then identify the applicants most likely to thrive in those jobs. You'll know exactly what's working and what's not throughout the entire hiring process. No matter what you want to measure, or how you want to measure it, we'll help you find the right fit.
Scorecards That Tell the Story
So much to score, and so much to love. Go ahead, jump right in.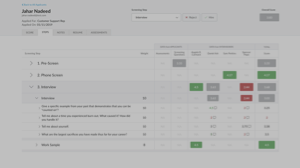 Interviewers Side By Side
Easily Compare side-by-side across interviewers to see what everyone thought.
Reporting and Continuous Improvement
We track and improve your results. Your data sits on top of our closed-loop feedback system which connects your pre-hire data to your post-hire outcomes, so you will see what questions correlate most strongly with post-hire success. You will always know what works while your hiring process continually improves over time.