"In my research, I have found that the highest impact action that a recruiting function can take is to shift to a data-driven mode."
-Dr. John Sullivan, Dubbed the 'Michael Jordan of Hiring'
Being in the business world, it's likely we're all familiar with Pearson's Law, which states: "When performance is measured, performance improves. When performance is measured and reported back, the rate of improvement accelerates." The idea that tracking performance ultimately yields better results is a common-sense proposition at this point.
That said, why do so many HR Professionals and Talent Acquisition Specialists neglect to incorporate this into their hiring process? Having worked with HR teams all over the world, I'm always surprised to hear how little companies actually track the results of the people they hire. And even if they are tracking their results, they're not incorporating their findings into the hiring process in an effort to optimize hiring efficiency.
Because every company and position is different, in order to identify what is working for you, results need to tracked at this level in order to refine your approach:
Example A: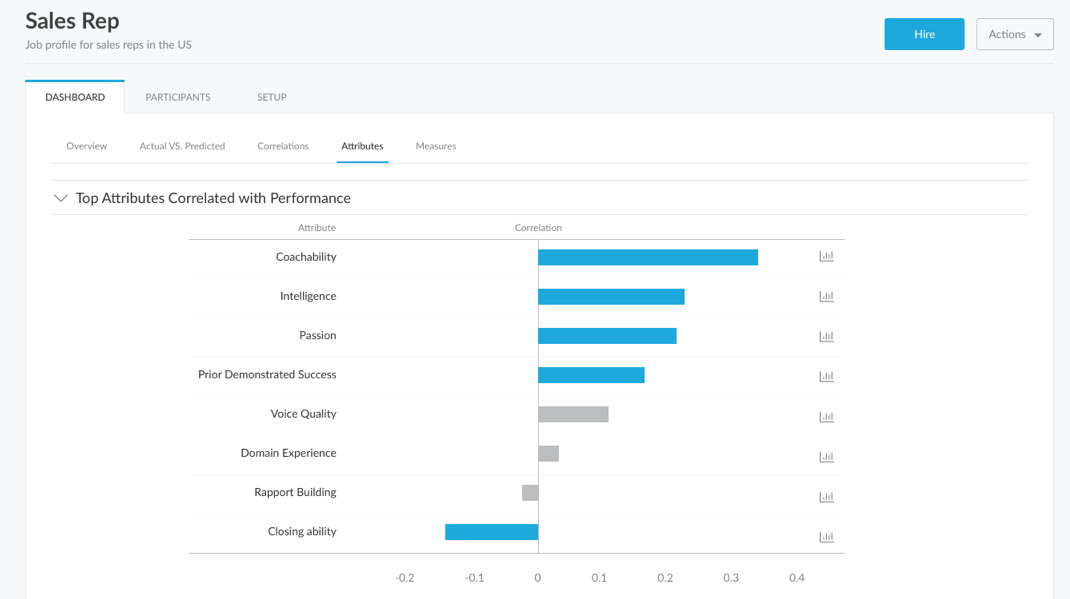 Over time, the effectiveness of your screening process will improve (as will your turnover). You'll be able to identify which attributes matter most for your company, which screening methods best identify those attributes, etc. The good news is the higher your turnover, the shorter your feedback loop (i.e., the quicker you're able to learn what aspects of your turnover screen are working). If you are keeping track of your data in the right way, you'll easily be able to go back and identify any hires that turned over in the first few months to determine what worked as well as generate new ideas on how to improve.
Interested on how much turnover is costing your company? Click here to download our turnover calculator.
Example B: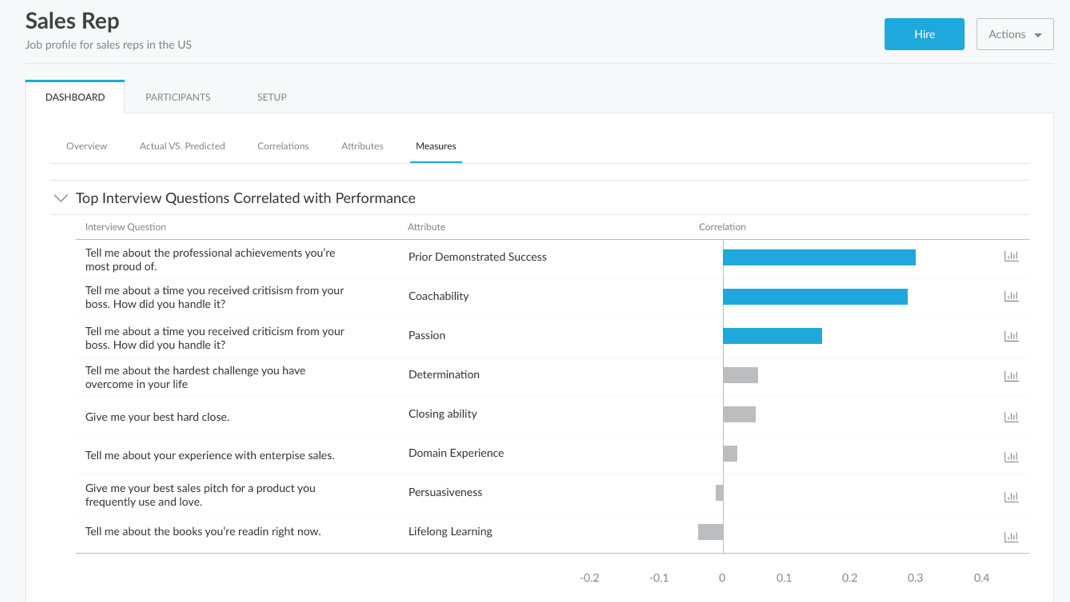 This might seem like a lot of work but the cost of turnover is so great that the effort is far worth it. Companies have saved millions of dollars employing the strategies explored in this guide. We wish you the same success!
---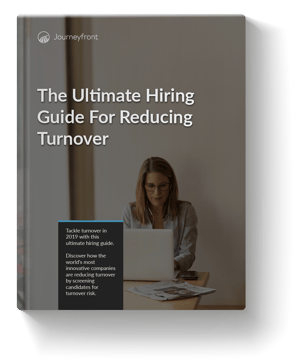 Enjoy this article? This is a small portion of our hiring guide "The Ultimate Hiring Guide for Reducing Turnover."
Click here to download the complete guide